A delicious buffet breakfast is served every morning at the Musik Boutique Hotel for all of our hungry guests. We know that a healthy start of the day will mean more energy and more time spent visiting the city. That's why, our breakfast buffet offers a wide selection of healthy snacks to ensure every traveller is satisfied.
A great variety with options for everybody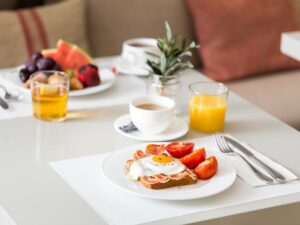 Varied, high quality breakfast is served every day at Musik Boutique Hotel. Fancy a fresh fruit selection, a warm scone with butter and jam or crispy bacon? No problem, we're sure you'll find the option that will please your grumpy morning stomach. Also, our breakfast includes gluten-free food as well as vegetarian-friendly food. We like to make our international guests feel welcome and loved! Our delicious varied breakfast includes everything you could ask for to feel at home in the heart of Barcelona.
Perfect for earlybirds and late risers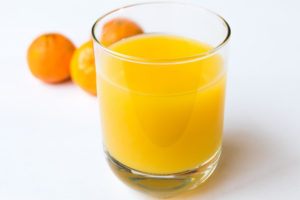 A busy day exploring Barcelona requires a nutritious breakfast. To ensure you don't ever have an empty stomach, we put on a tasty spread every morning with a range of hot and cold food, juices and coffees. Just what you need to get you on your way… Here at the Musik Boutique Hotel, we welcome early and late risers all the same. Lazy mornings have to include an enormous breakfast spread. So, whether you like lying in bed all day or getting up early to explore the city, we have the perfect option for you.